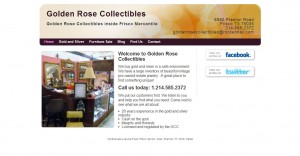 Golden Rose Collectibles address, phone, website, hours of operation, and more. Years of experience and several sister stores in Michigan and Florida that strictly buy gold and silver is what you can expect from Golden Rose Collectibles. We are licensed precious metal dealers in the State of Texas and we are regulated by the OCC.
We use scales with high standards of recognized accuracy to make sure that you are paid correctly. You will know how much each piece weighs so you can decide whether or not you would like to sell the item. We pay in cash or check, it's your choice.
What should I bring when I want to sell my gold? Bring your Texas State ID and all of your questionable gold and silver items. They do not need to be marked for you to bring them in. We sometimes have people bring in 2 huge boxes and we will sort it for you. This is a GREAT idea prior to having a garage or turning it over for ESTATE SALE services. We have experience in finding gold in places that they can't. It is the experience you get from putting your hands on gold and silver everyday for years. That means YOU get more money instead of paying someone else commission. It also means that you will probably find more gold and silver. You are not obligated to sell your gold or silver because we check it for you. It is a FREE service.
Address: 8980 Preston Rd STE 215, Frisco, TX 75034
Phone: (214) 585-2372
Website: http://www.friscogoldenrose.com
Email: goldenrosecollectibles@rocketmail.com
Hours: Wed – Sun 12:00 pm – 5:00 pm