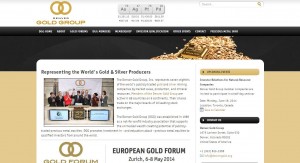 Denver Gold Group address, phone, website, and more.
The Denver Gold Group (DGG) was established in 1989 as a not-for-profit mining industry association. Since then it has presented the world's foremost precious metal equity investment fora. DGG also supports and promotes a variety of precious metal investment and education initiatives independently as well as in collaboration with fellow associations such as the World Gold Council (WGC).
DGG presents two major annual investment events. TheEuropean Gold Forum takes place in Zurich, Switzerland every April. The Denver Gold Forum convenes in Colorado each September.
Each forum presents precious metal producers, developers and explorers to the world's leading fund and portfolio managers, sovereign wealth funds, institutional investors and equities analysts.Participation in DGG's events is by invitation only. Precious metals companies are required to be members of the Denver Gold Group via an annual subscription, and must be qualified for invitation. Professional investors, securities analysts and approved media are able to attend on a complimentary basis.
Address: 1675 Larimer St # 530, Denver, CO 80202
Phone: (303) 825-3368
Website: http://www.denvergold.org
Email: info@denvergold.org