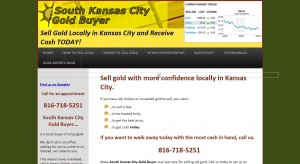 South Kansas City Gold Buyer address, phone, website, and more.
We buy scrap gold. We don't collect gold or stockpile it. We don't trade in gold bullion. We don't buy jewelry to resell. We just buy old, broken, unwanted gold items and melt them down. That's about it.
We love to buy broken or mismatched jewelry. If you can't use it, we can put it back into the supply chain. Give it a new life, as it were. Because that's all we do, you get the best price possible.
Address: Kansas City, MO 64113
Phone: (816) 718-5251
Website: http://sokcgoldbuyer.com
Email: Bob@sokcgoldbuyer.com