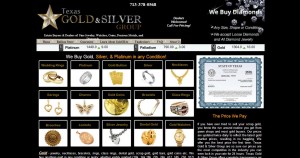 Texas Gold & Silver Group address, phone, website, hours of operation, and more. Texas Gold & Silver Group is family-owned and operated right here in Houston, TX. Since our company started selling and buying precious metals  in 2006, we've treated every customer with respect and appreciation. Other companies may offer similar services, but our services are the best, and come with a personal touch.
Texas Gold & Silver Group offers the public the opportunity to purchase gold & silver bullion coins approved for Individual Retirement Account (IRA) without paying traditional high retail commissions.
​Our mission is to bridge the gap between the public and the end gold buyer ( The Refinery). Thereby paying the highest possible prices to our customers by CUTTING OUT ALL THE MIDDLE MEN which include all gold buyers, pawn shops, and cash for gold buying businesses.
We welcome you to come and visit our secure office and bring your gold & silver to find out how much its really worth.
At Texas Gold & Silver Group we are committed to giving you the highest price when purchasing your gold. We pay for the gold on the spot, making it easy, fast, private, and without intimidation to sell gold.
Our office offers a private, secure, and convenient open Monday thru Sunday, making your experience comfortable and stress free while getting the best rates on the market.
Address: 10252C Almeda Genoa Rd, Houston, TX 77075
Phone: (713) 378-0569
Website: http://www.texasgoldsilvergroup.com
Hours:
Mon – Fri 9:00 am – 7:00 pm
Sat 9:00 am – 4:00 pm
Sun 10:00 am – 4:00 pm