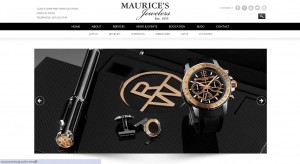 Maurice's Jewelers address, phone, website, hours of operation, and more.
Maurice's Jewelers is proud to work with Jewelers Mutual, one of the most well respected and financially sound insurance carriers in the world providing some of the finest specialty insurance products available. Maurice's Jewelers is affiliated with Independent Jewelers Organization (IJO) and Preferred Jewelers International (PJI).
Bring your family to our family! The passionate and knowledgeable staff at Maurice's Jewelers believe in consistently delivering the highest quality of customer satisfaction to your family.
Address: 11865 S Dixie Hwy, Miami, FL 33156
Phone: (305) 253-5740
Website: http://www.mauricesjewelers.com
Email: MauricesJewelers@aol.com
Hours:
Mon – Sat 10:00 am – 6:00 pm
Sun Closed